THE GARDENER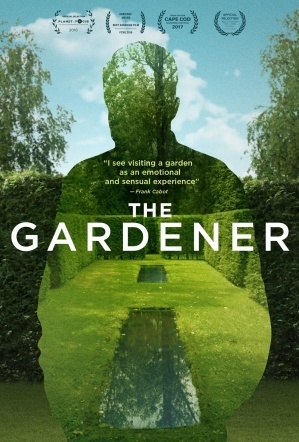 Rating: TBC 88 mins Canada English and French with English subtitles

Documentary on famed horticulturist Frank Cabot's epic, sprawling private garden, Les Quatre Vents.
Shortly before his passing at the age of 86, influential gardener and horticulturalist Frank Cabot recounted his personal quest for perfection at Les Quatre Vents, his twenty-acre English style garden and summer estate that was opened to a film crew for the first time ever in 2009. Nestled amongst the rolling hills of the Charlevoix County in Quebec, Les Quatre Vents has become one of the world's foremost private gardens. Created over 75 years and three generations, it is an enchanted place of beauty and surprise, a horticultural masterpiece of the 21st century.
Through the words of Cabot and his family, and with the participation of gardening experts and writers, the film looks back at this remarkable man's personal story and the artistic philosophy that gave birth to one of the greatest gardens in the world.